Bonuses

1. Food and Mood Tracker Printable
Use this tracker to track what you eat and how you feel. Everyone is different and the best way to figure out what to eat to make you feel like you're ready to kick ass is to track what you eat and how it makes you feel.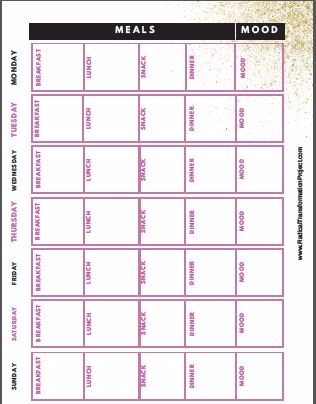 #2 Food and Mood Tracker Excel Spreadsheet
If you're not down with printables I created this excel spreadsheet version so you can track your diet and moods. It's super easy to use and no printing is necessary.

#3 Healthy Coping Meal Planner
This can be either printed our OR filled out on your computer. It lets you plan out what you are going to eat for the week and what you need to purchase from the grocery store.