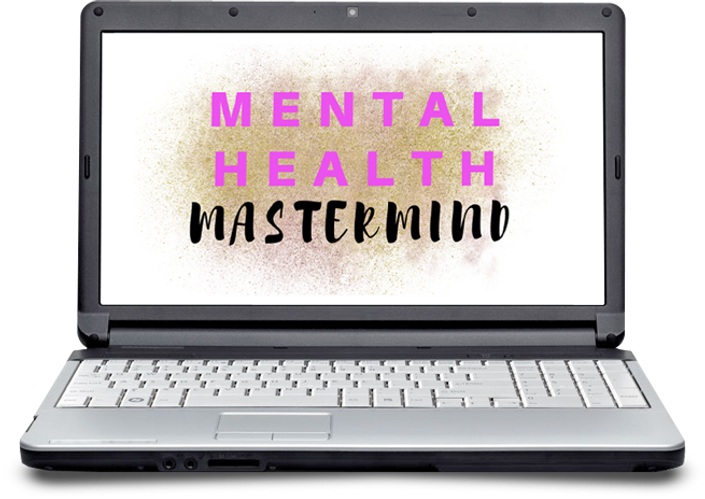 Please note I am not a psychologist and this is not meant to replace working with a mental health professional.

This is my monthly membership site I have created to help you change your life. The Radical Transformation Academy was designed for the bad ass babe who is ready to take action, radically heal and transform her life. Here is what you will get as a Mastermind member. I will be adding new content to the Academy every month.

Have you been trying to find a way to transform your mindset but you're not sure where to start?
How often have you felt called to make changes to your life and mindset but weren't sure how to start or where to find the tools? If you've ever thought to yourself:
"I want to feel better but I'm not sure what to do"
"I'm so sick of feeling this way and I want to make changes so I can feel better"
"I know that there's a better life waiting for me but I don't know how to get there"
"WHERE THE HECK DO I EVEN START?"
Sound familiar?
Guess what? If you are ready to make real changes in your life Radical Transformation Academy is for you. If you would like to have a bunch of kick ass resources designed to help you uplevel your mindset and start living the vibrant life you've always dreamed of then you're in the right place.
What if you could:
Learn new skills to up level your mindset and leave your shitty thoughts and beliefs in the dust
Finally become the woman you were destined to be and start shining your light in the world
Heal the pain of the past and finally break free from what's been holding you back
Start living your very own success story and feel excited for the future
Drop your struggle and cultivate feelings of light heartedness and ease into your day to day life
I spent years of my life crippled by depression and anxiety because I didn't know how to help myself. Guess what? I changed my whole damn life and now I'm able to live the life I once thought was out of reach for me. Now I'm on a mission to help as many bad ass women as possible manage their mental health and bring their most powerful selves into the world.
Here's What's Included

Every month I will be creating and uploading brand new content for you! We will have a theme for the month that all of the content will relate to. Every month you will get:

Access to an exclusive Radical Transformation Academy Facebook group.
This will be a smaller community than my main page and will give you the chance to interact with me and other women who are committed to their personal growth.
Week #1
On the first week of the month you will get a workbook filled with journal prompts designed to help you really dig into the theme of the month
Week #2
On the second week of the month you will get an exclusive Mastermind only workshop that will be taught by me to help inspire you and help you get clear on our intentions for the month
Week #3
On the third week of the month you will get a guided visualization or meditation exercise to help you get your subconscious mind on board with all of the changes you are trying to implement for the month.
Week #4
On the fourth week of the month do a group coaching video call to chat with you about all of the issues that are coming up for you during the month and anything else you want clarity on. This is your chance to come hangout with me and get to know the other people in the Academy.
What Members Are Saying
"I completed the class last week and since have been more excited then I ever have about my future. I learned I can recover and just because I have a mental illness, doesn't mean I can't enjoy life. My inner bad ass is starting to drive, while the victim I was playing has now taken a backseat."

"This is the best decision I've made for myself. I the content, the help, the support and the community that she has formed. She is very uplifting and completely real with her struggles and life situations. Makes me feel as if we are family and can truly know who she really is as a real person and not just someone who has it all planned out perfectly for herself. This is the most fun I have had in working on myself because I can do it at my pace, I am able to process situations more clearly and work through the hard times knowing I have people who will back me up, support and love me through it all. You need some Faith in your life!!"

"Just do it! Take this leap that will jumpstart you in taking control of your mental health. Not only will you learn how to take better care of yourself, you'll also learn how to tap into the confidence you always knew you had deep inside."
"The information from the Mental Health Mastermind helped me to be able to see things in not only my own perspective but also from the outside and find a more concrete and solid way of solving the problems in my life in a healthy way."

Class Curriculum
Welcome!
Available in days
days after you enroll
Radical Confidence
Available in days
days after you enroll
Mental Health Journey 101
Available in days
days after you enroll
Frequently Asked Questions
How long will I have access to the content?
All of the content will remain in the VIP portal after it is uploaded and you will have access to it as long as you remain actively subscribed to the Tribe.
Is this a replacement for therapy?
This program is meant to help you on your personal development journey but it is not intended to be a replacement for therapy. I am sharing tools I have used to improve my own life but I am not a licensed mental health professional.
Is this appropriate for someone in crisis?
This Tribe is created to help give you new tools and inspiration to improve your life. The content is not designed for someone in crisis.